Introduction:
Chemical engineering is a very vast subject. It has many chances to ask different questions during the interview. Most of the time candidates face many complications during the interview because of uncertainty in the questions asked by the interviewers. There are two basic reasons behind those uncertainties.
Diversity in the concepts of chemical engineering
Your Resume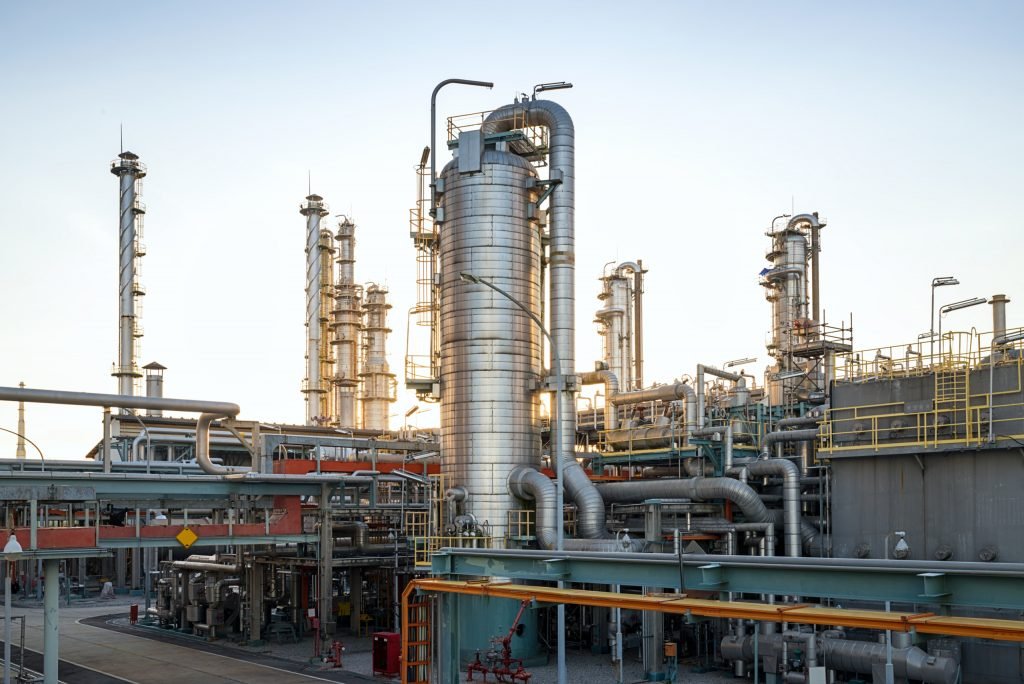 As I already mentioned chemical engineering is a very vast subject that includes many different concepts which interlinked at some point. So it's always easy for interviewers to connect the questions. To avoid this uncertainty building a strong resume is very important. And the resume needs to be customized based on the job that you are applying for.
So here are some interview tips towards preparation for a successful technical interview.
Chemical Engineering jobs
There are many roles and job functions available for chemical engineers. But I would like to categorize it as two.
Production related
Process related
Production related:
Irrespective of the private or public sector, Any job which helps to give your services to an established or existing plant is considered a production-related job. It can be anything in the part of the line of action. In this kind of job always repeated work with perfection is required. And the growth and opportunities are less. Because the company motto is the production at its high quality with lower expenses. Until and unless if the company had R&D and if you are the part of it then it's a good job for the people who would like to grow in their career.
If you are applying for such kinds of jobs it's very important to write some of the basic concepts in your resume.
Heat exchangers
Boilers
Pumps and valves
Instrumentation and controllers
The major target of these job roles is the smooth operation of the plant. And the above-mentioned concepts play a very key role. So preparing for these concepts would be great for the interview if you are applying for the jobs related to that, irrespective of experience. Need to be good at formulas and concepts related to the above concepts. If you are confident about some above concepts you can narrow and specify the individual concept.
If possible specify the projects that you completed on the above concepts.
Process Related:
Any job which is related to process execution, implementation, or optimization of an existing plant or an upcoming project is considered a process-related job. Many individual freelancers, local companies, and MNC's offer the job
It's everyone's dream to get a job as a process engineer. Because the profile had a good pay scale and more opportunities to grow. Moreover, it's like a creative job. And if you get this profile job in MNC then you will be very happy.
As because this job profile had many positive reviews from the job holders and critics the competition is huge to get a job as a process engineer. So it's a little bit tough call to clear the interview, especially in MNC's.
And the major problem is, as a process engineer what you do in an organization is not taught by colleges. It is a major reason for the difficulty for freshers to get into the roles like process engineer, Jr, Process Engineer, Process Engineering trainee.
The concepts and skills that need to mention in your resume:
Basic Engineering package
Equipment design (Distillation column, HE, and reactors, etc)
PFD
Datasheets, Codes & Standards
Plant safety
Piping Network
These are some basic concepts you must know before you attempt any interview. Don't fall for the false content that was created by the training institutes. It's always better to learn from industry experts because it is not available in books its comes with learning by doing.
Upgrade your skills before attempting the interview for the role of process engineer.
Best Place to learn process engineering
It is always better to learn from the people who are doing it and with whom we have live access. And it is important to get a certification or degree for the thing that you learned.
Aaharya Technologies provides Mini Diploma in process engineering for students, graduates, and professionals.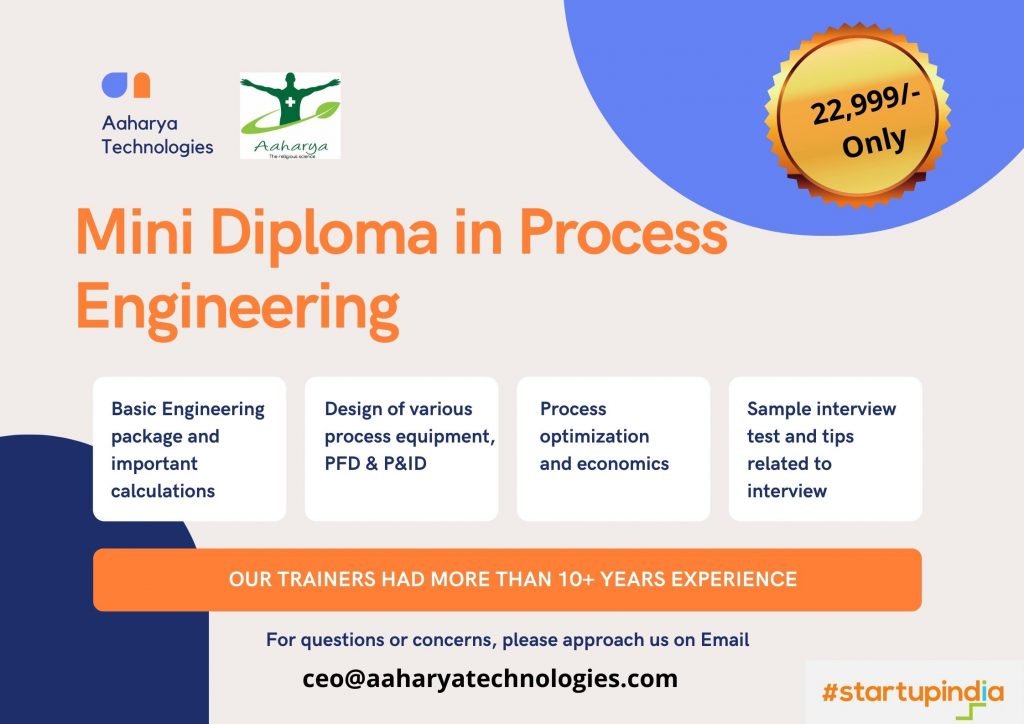 Official site of mini diploma: http://learnprocessengineering.com/
Book the free demo and interact with the trainer
Aaharya Technologies providing its services around the world in process consultancy for the last six years. The trainers of this organization had more than 15+ years of experience in the respective field.
Upgrade the skills now and crack the interviews,
Best wishes.