The teacher is one who can manifest the career of the students. Teachers should have good knowledge, communication skills & friendliness. Our trainers had more than 10 years' experience in their respective fields and help students learn process engineering.
Most of our trainers started their own ventures and working as freelancers. this is the example of their capability & skills. Get a chance to interact with the industrial professionals and upgrade your skills. 
Founder and CEO of Aaharya Technologies. And international trainer of Various process engineering concepts. Having 7+ years experience. 
Running a process consultancy and founder of skill enhancement program. Having many MOU's With different colleges and companies.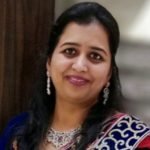 15+ experience in the field of Process engineering. presently working as Lead process engineer consultant for Reliance industries in the MEC department. Also worked with leading companies like synergy process system Pune, Aker Solutions Pune, Reliance Industries Hazira.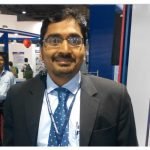 16+ Years of experience in preparation of PFD, P&ID, Equipment Sizing, like Distillation Column, Heat Exchanger, and Storage Tank.
12+ Countries visited for technical discussion as a Project Manager.
The ultimate experience to guide young entrepreneurs.