We are providing world-class training on process engineering design as a skill enhancement program. We provided training on two different categories one is basic and another one is advanced.
Mini Diploma in Process Engineering
Process Simulation Courses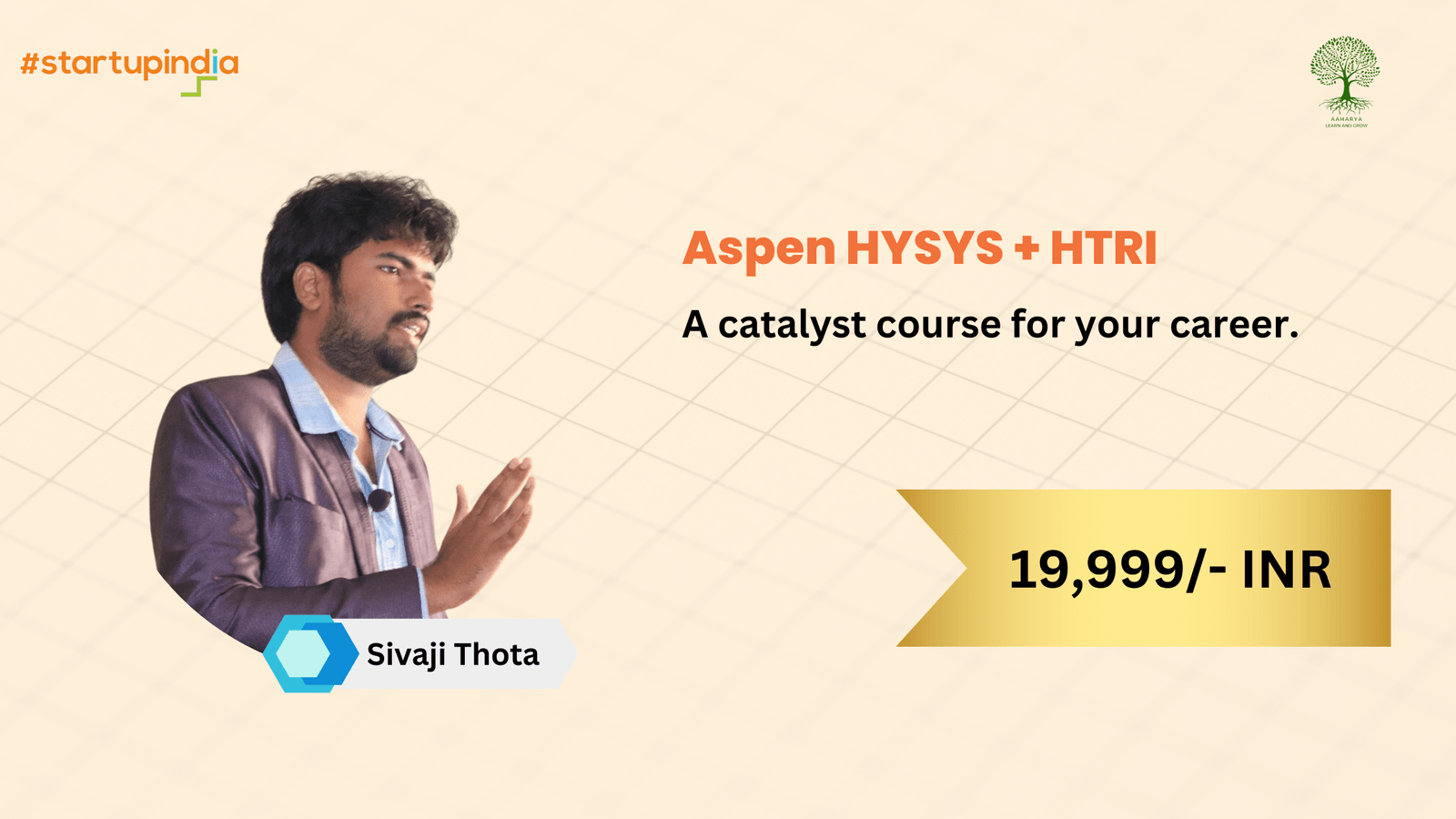 Aspen and HTRI are the two important simulation software's for both chemical and Mechanical Engineers.
Now a days, no matter how many years of experience you have its mandatory to have both skills to land on high paying jobs or to get promotions. And We are the master of Training on These tow process Simulation softwares.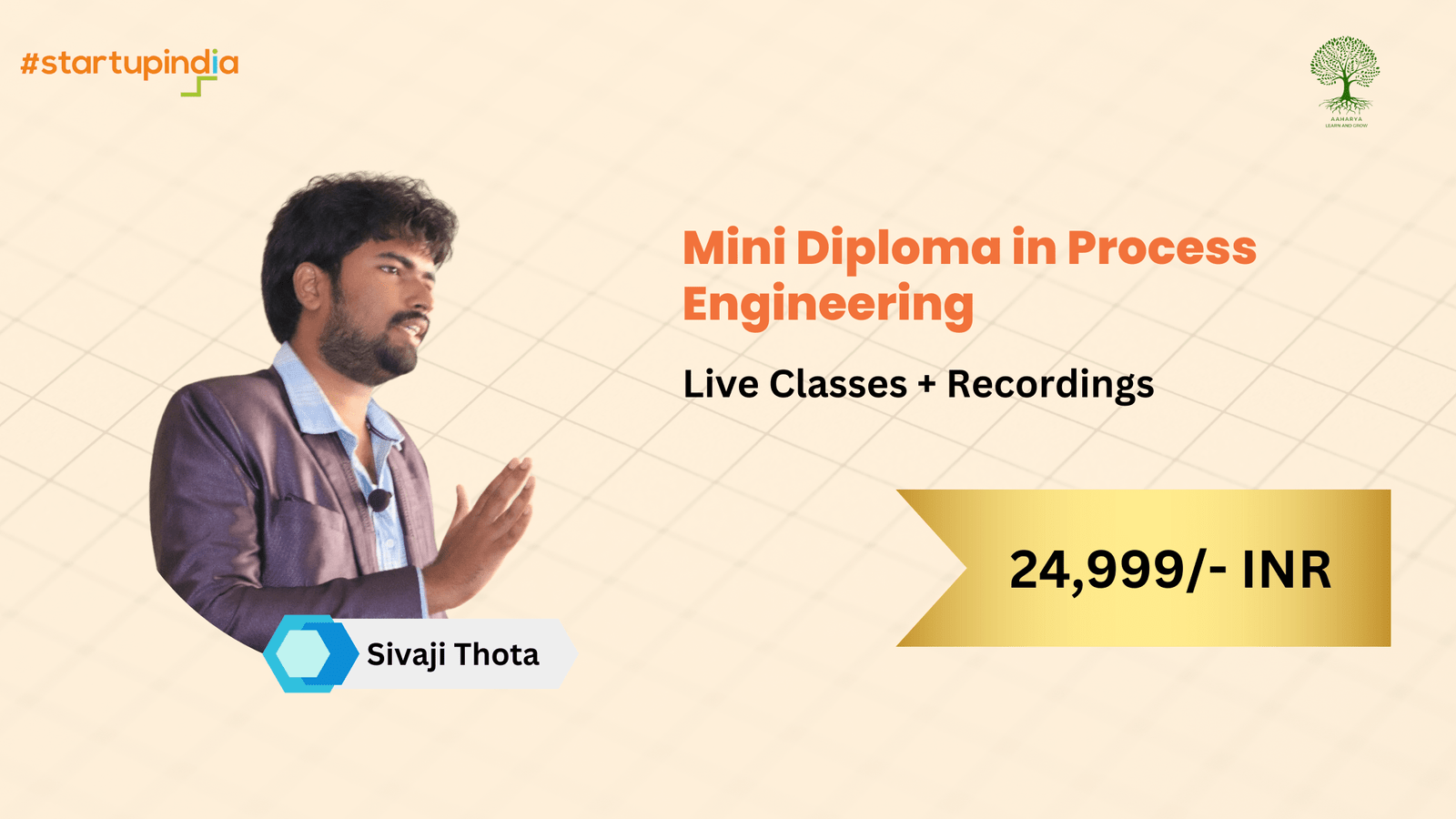 The advanced process engineering course is for students and Professionals. 
This Course contains very important concepts in Designing, Energy, Plant safety and Plant commissioning. Starting from Basic Engineering package to plant commissioning everything will be covered .
This course will open you lot of opportunities towards process domine. 
As a student who would like to enroll in the training program, you may have many doubts. We are ready to clear all your doubts in an upcoming demo session. it will be there every Saturday 8:30 – 9:30 PM IST. Interact with the trainer in live demo . Book the free demo now.